TIE Pilot DHR-107 >> Rank: Commander
Personal Log: Chapter Five - Parmel System
Finally the time had come to capture Admiral harkov and find out where his traiterous fleet had gone. We were to attack and disable the Rebel platform as our next objective.
Imperial Storm Trooper transports would jump into the system exactly 3 minutes after us (back in those dam Assault Gunboats), hoping to disable and board the platform and look for Harkov. I was told by the hooded figure to make sure no shuttle or transport escaped the sector. I was to disable everything I came across.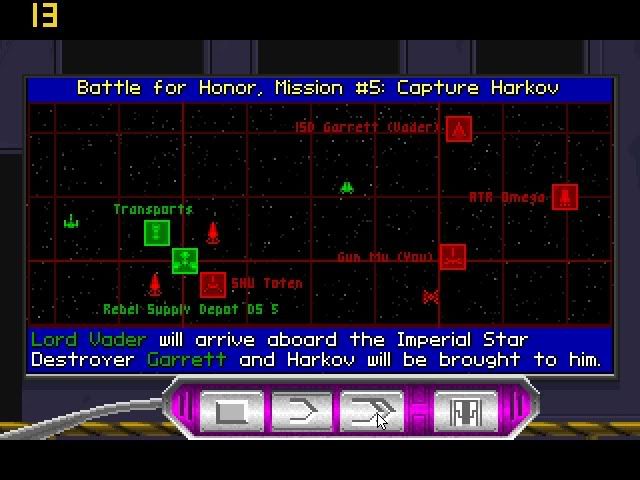 We were then to clear the minefield and make the way clear for the Storm Trooper transports to board. Then Lord Vader aboard the ISD
Garrett
would also hyperspace into the system and see to harkov's punishment.
Watch this video on Youtube.
Watch this video on Youtube.
I managed to catch the YT-1300 Correlian Freighter
Geddawai
offguard, but my laser systems had been taken offline by a lucky laser bolt. I had to wait until the ships repair systems had reactivated the Ion Cannons before I could disable the ship. It could of Hyperspcaed out, but the Ion Cannons came online at the right moment and I managed to stop it. Transport
Kolermigon
was stopped by my wingmen, and Shuttle
TOtem
was also stopped by me. Harkov was on the YT-1300.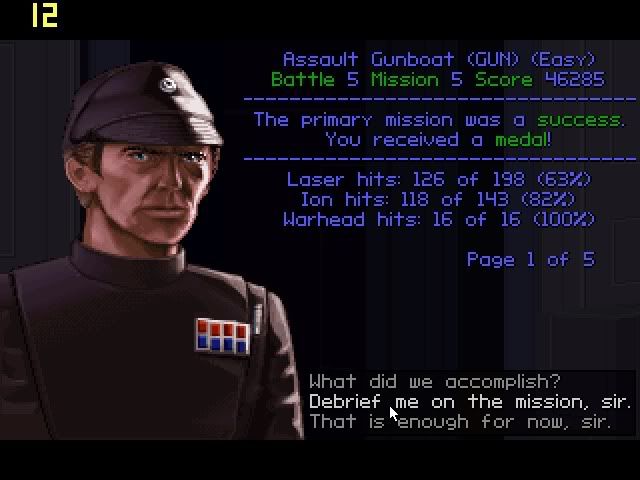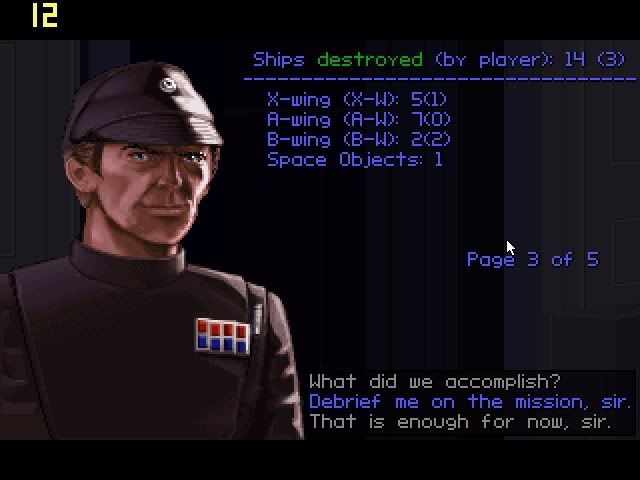 Garrett
jumped into the system and was immediately joined by a Rebel Nebulon B Frigate. The two exchanged blows before the Frigate left the system again. Modified corvettes also joined thye fray, but left soon after we captured the station.
After the capute of Harkov, I was taken back to the Imperial Main base at Kuat Drive Yards. I was to be put into Admiral Zaarin's research and development fleet...
TIE Fighter - 6
TIE Bomber - 7
TIE Interceptor - 4
Assault Gunboat - 9
TIE Advanced - 1